The Sibling Experiment
Comments
Log in with itch.io to leave a comment.
Hello
With the latest version, I'm getting the following error during play :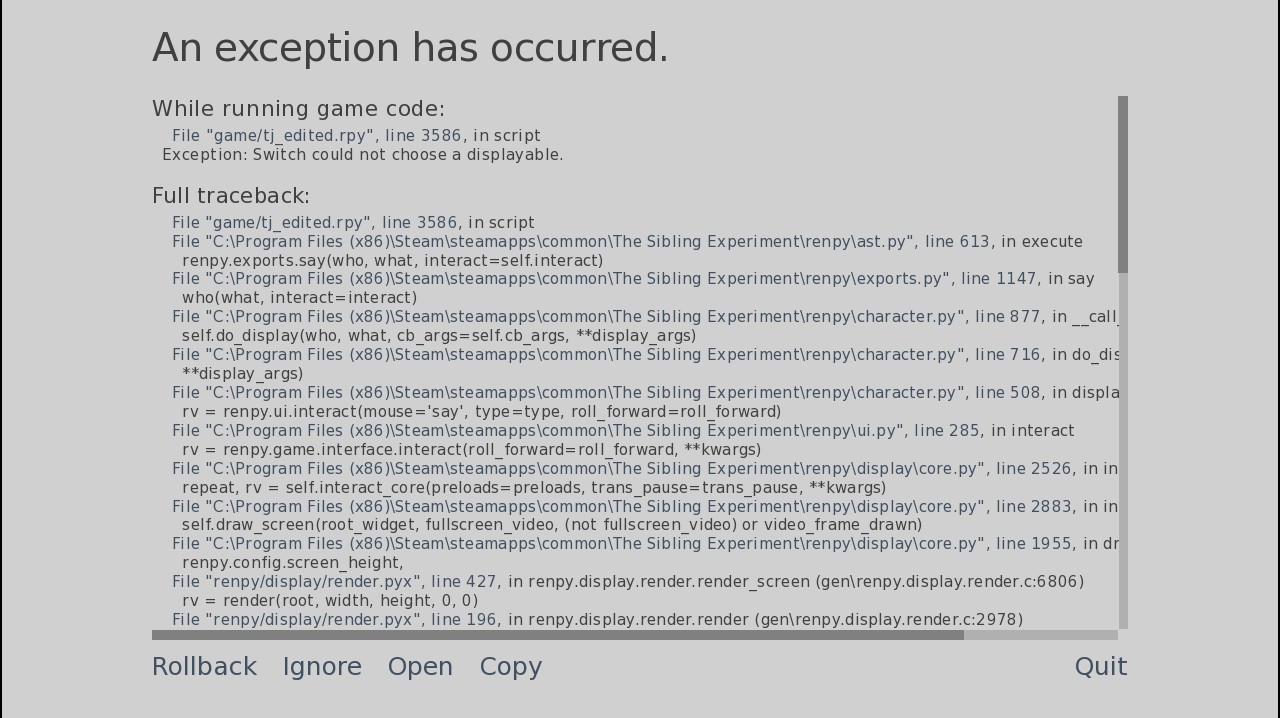 Thanks for that. We appreciate it.
I think you got our earliest upload of the files at the end of the jam - before they'd been proofread. With 83k of text that's a LOT of proofreading!
Everything should be fixed up now in the latest uploads.